AloTech raises $3M funding led by Collective Spark
Customer service in call centers is often deemed annoying. The level of dissatisfaction of disgruntled customers is elevated when they cannot resolve their issues with call center agents. Such frustration leads to complaints and sometimes bad PR — resulting in churn and loss of future revenue for companies.
While call centers are on the front line of support and play a key role in customer service driving engagement and retention, managing a reliable call center infrastructure that operates in a coherent fashion has become a challenging task for businesses. Particularly in the current landscape following the outbreak of Covid-19, there is an accelerated shift towards more flexible systems enabling agents to work from any location vs. legacy on-premise contact center solutions requiring physical presence and causing inefficient use of server infrastructure.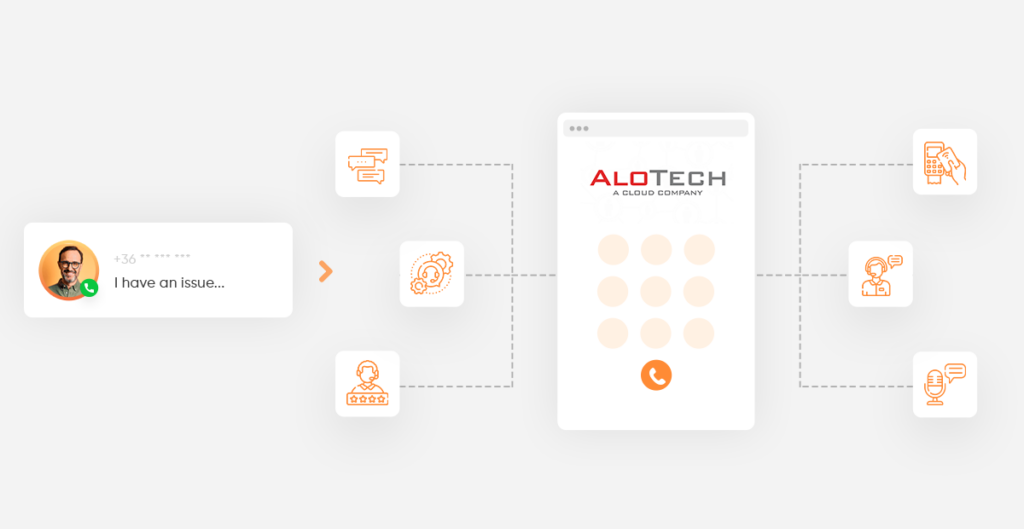 AloTech is a provider of omnichannel cloud software for call centers; replacing conventional on-premise contact center technologies which are complex, inefficient, and costly to install and operate. The flexibility of AloTech's model allows for fast deployment of any number of agents based on the requirements of the business and irrespective of their geographic location — having access to a computer and an Internet connection is sufficient for the agents to get going.

AloTech's value proposition is focused on operating a web-based, pay-as-you-go model running on Google Cloud with complete enterprise functionality and enhanced features — it is a multi-tenant solution on a single platform with many features across voice, e-mail, chat, web and mobile channels and dashboard & reporting capabilities that are seamlessly integrated to various CRM tools including Salesforce, Zendesk, Microsoft Dynamics, et al.
Cenk Soyak (CEO), Idris Avci (CTO) and Korhan Ercin (CSO) are the trio behind AloTech — having positioned AloTech as the leading local player servicing over 600 SME and enterprise customers in a wide array of industries across Turkey and proved AloTech as a reliable and secure platform which is now scaling operations outside of Turkey under the "Call Center Studio" brand name. Currently serving customers in 27 countries, AloTech aims offer new & improved AI-backed tools to enhance customer experience capabilities of companies globally.
The quality, simplicity and ease-of-use of AloTech's services as well as the ongoing transition to cloud for SME & enterprise level customers implying a large and high-growth market have further underpinned our investment thesis for pursuing the opportunity — As Collective Spark, we are proud to have led a $3M funding round with renowned co-investors and look forward to supporting AloTech boost productivity, increase customer satisfaction and engagement, and improve functionality of call center businesses as it scales in global markets.